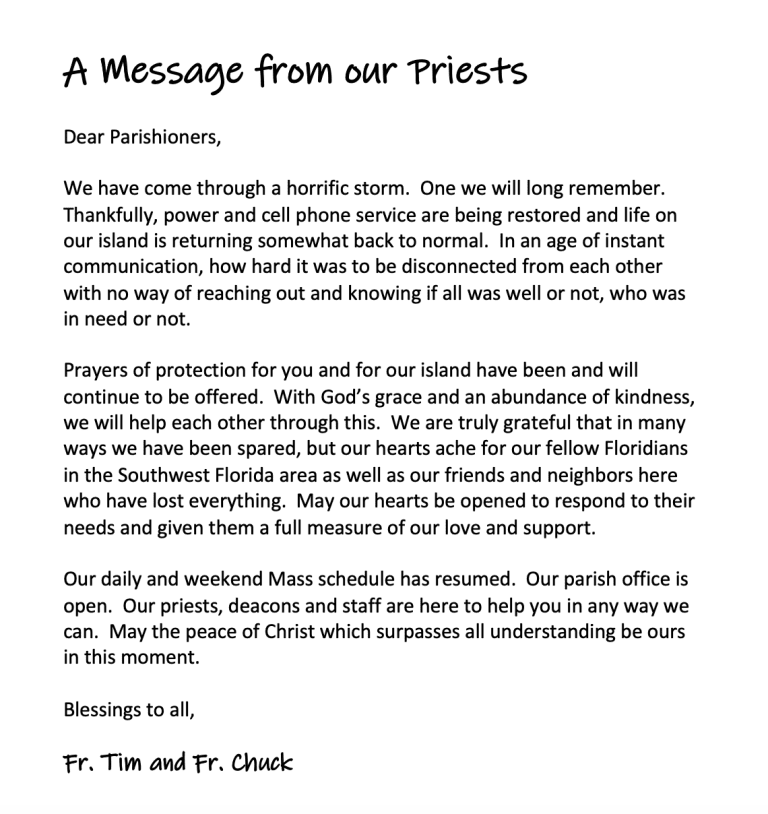 Donate to help with local hurricane relief.
Let us know if you need help or if you can help others.
Potential Threat to Religious Freedom! Section 1557 is the nondiscrimination provision of the Affordable Care Act. It is an important provision that protects people from discrimination based on their sex in health care. But the U.S. Department of Health and Human Services (HHS) has proposed a new rule interpreting Section 1557 in a way that would impose new mandates. According to the proposed rule, it would be considered discrimination for a health care worker, Catholic hospital, and like-minded individuals and institutions, to object outright to performing gender transition procedures, regardless of religious belief or clinical judgment. The proposed rule also suggests that the government may refuse to honor the right of health care workers and providers not to perform or participate in abortions. The proposed HHS Section 1557 rule could function as both an abortion mandate and a gender transition procedure mandate for health care workers. Your comments can make a difference! Health care workers and medical facilities must be free to conscientiously object to gender transition procedures and should not be forced to perform abortions. Visit https://www.flaccb.org/florida-catholic-advocacy network?vvsrc=%2fCampaigns%2f97802%2fRespond to leave a comment for HHS.
The deadline for comments is October 3, so time is limited! Leave your comment today.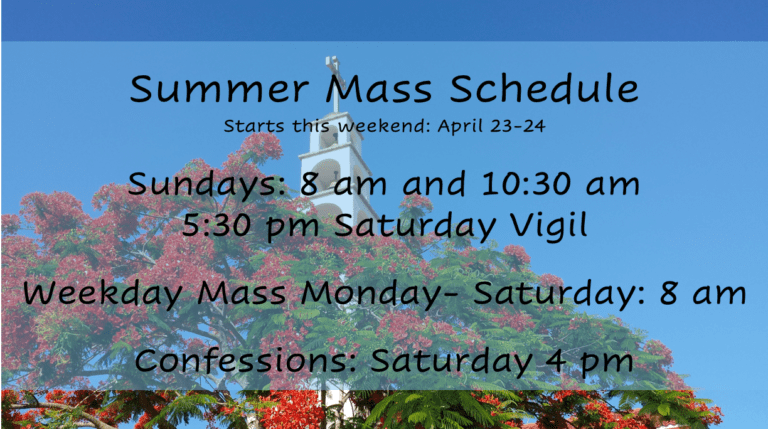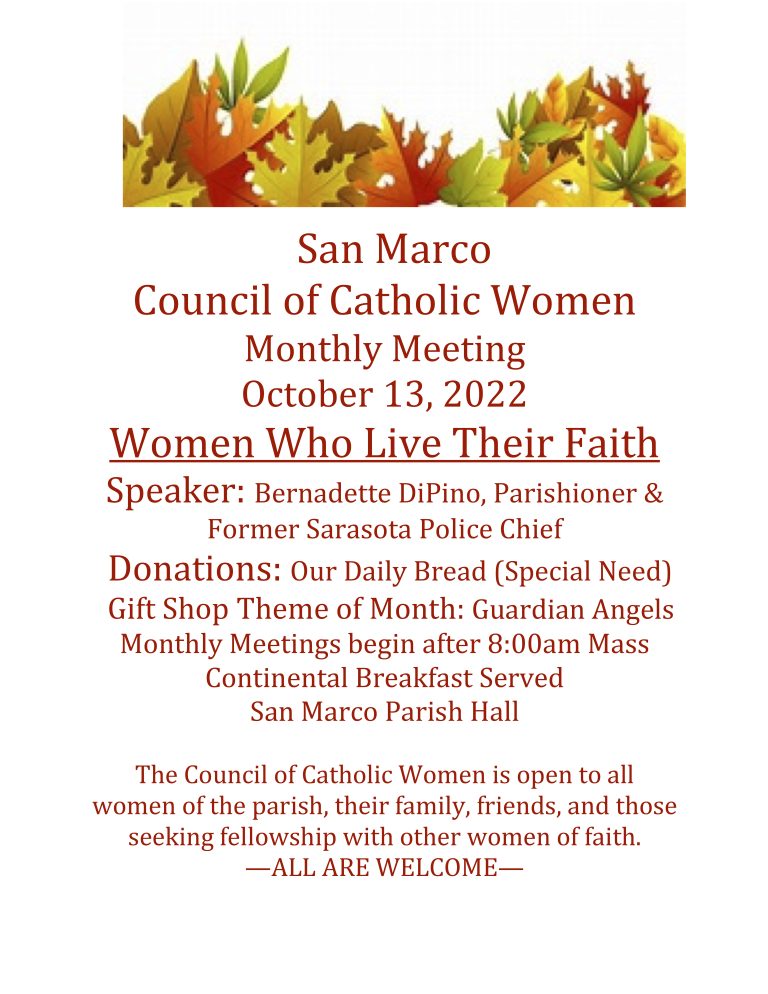 Help us keep in touch!  We need your help to update our Parish database!  Many of our parishioners do not have valid contact information on file.  Please fill out the form to update our records and allow us to send you relevant parish information via email and text message.
https://forms.office.com/r/iGxin5YsEP
Beware that phishing is on the rise during this very sensitive time and you shouldn't login to strange links or buy gift cards to send via email or text.
San Marco Mission Statement 
San Marco Roman Catholic Church is a Catholic Christian Community, nourished by the Spirit, blessed by our individual gifts, walking on a journey to God. Together we celebrate the Eucharist, and proclaim the Gospel, serving God and neighbor.
As a Stewardship parish grateful to God for His many blessings and gifts, we strive in season and out to give of our Time, Talent and Treasure to serve the people of God through prayer, hospitality, formation and service.
We provide structure and support for the education and social development of our Youth, Young Adults, Adults and Seniors so that all might develop a deeper spirituality and grow together as a  Christian family. The Eucharistic Table is the center and source from which flow the graces necessary to be the Body of Christ, and to continue His mission.
Jesus welcomed all and all are welcome here at San Marco.